Riverside Pet Odor Removal Service
Riverside Pet Odor Removal Service is a Structural odor remediation service as well as an Odor Inspection Service. We specialize in removing the smell of pet urine odor from homes damaged by cats & dogs. Based In Los Angeles however, we provide odor removal services in Riverside, Moreno Valley, Temecula and surrounding cities. We Offer a 100% guarantee to permanently remove the smell of cat or dog urine odor in houses!


Riverside Pet Odor Inspection Services
Our Pet Odor Inspection Service is designed for New Home Buyers & Sellers, Realtors, Landlords, Tenants & Disclosure Disputes! Riverside County's humidity is relatively dry thus, causing the moisture found in urine to crystallized. When Urine is in a crystallized state the ability to detect the smell of pet urine odor in the home can be less noticeable. Our pet odor inspections can find invisible urine stains and also hidden damages in homes that may or may not have any detectable odor. With UV Black-lights & other tools we can find, confirm or exclude pet urine damages. The Pet Odor Inspection includes the inspection, estimate and summary report of our findings.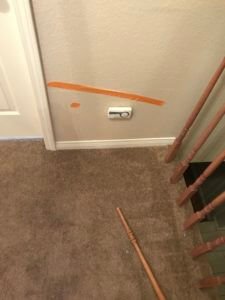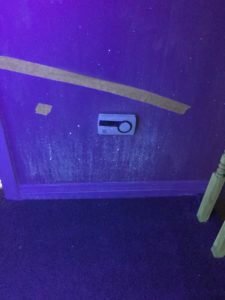 Riverside Carpet Removal Service
Finding a carpet removal service in Riverside to remove pet urine soaked carpet can be a problem. Some carpet installers & home improvement stores will not remove carpet severely stained with pet urine.
Embarrassed? don't be, "It Happens" We will come in to your home despite the condition or odor level. Our technicians are very experienced in dealing with pet & animal urine odors especially since we do it on a daily basis! We are professional odor removal experts and removing stinky carpet is just part of the job! We will remove the urine soaked carpet, pad and tackstrips in your home and dispose of it properly.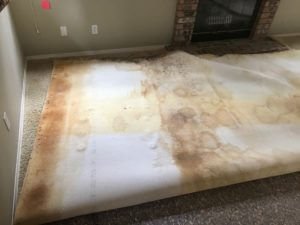 Riverside Pet odor Removal Service For Concrete
Removing pet urine odor from concrete is one aspect of our services. We will remove the urine soaked carpet, tackstrips, adhesive glue, paint or overspray from the cement. Once the concrete is nice and clean, The Odor Encapsulator will eliminate all detectable pet urine odor!