Remove Cat Urine Smell from Concrete
Remove Cat Urine Smell from Concrete
At P.O.R.S, we know urine odor can frustrate homeowners. Our 30 years of experience helps us combat this issue. We successfully eliminate urine odor from concrete. Our services ensure clean, fresh, and odor-free environments.
We know how to get cat urine out of concrete the first time!
Skilled Team: Our service crew deals with urine smells every day. They can handle any level of damage. No task is too big for us! We're great at getting rid of cat pee smells from concrete for good. You can relax knowing your space will stay fresh.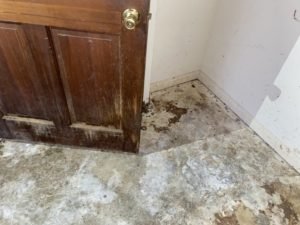 Best Urine Remover For Concrete
The Best Urine Odor Remover for concrete is our Odor Encapsulator here's why… When our Technicians apply it you get a 5 year Guarantee that there will be no detectable urine odors when the job is complete! No other product or service gives a guarantee like that. There is a lot of prep that goes into removing odor and if the proper prep is skipped you will waste time and money!
At P.O.R.S, we know that many clients turn to readily available concrete urine odor removal products before seeking professional help. The vast array of options can be overwhelming and may not always produce the desired results. For those dealing with severe urine odor on concrete, we recommend starting with a simple and cost-effective solution: a mixture of bleach and water, a scrub brush, and some elbow grease. Avoid using fragrances or strong deodorizers that may only mask the odor rather than eliminate it. The objective should be to remove the urine odor from the concrete entirely.
The best product to clean urine stained concrete with is Bleach
If the bleach and water solution doesn't work the first time, try repeating the process. After cleaning and rinsing, allow the surface to dry for 2-3 days before checking for any lingering odors. If you still detect cat urine odor, the problem likely lies below the concrete surface, and it's time to call in the professionals.
At P.O.R.S, our experts are ready to assist you with any stubborn urine odor issues. With our tried-and-tested methods and years of experience, we guarantee complete odor removal and a fresh, clean environment. Don't waste any more time and effort on ineffective products—contact us today for a permanent solution.
At P.O.R.S, we often receive calls from homeowners who have already attempted to remove cat urine from concrete surfaces by themselves, using various methods such as removing carpets, cleaning the concrete, or applying primers, shellac, and polyurethane. Unfortunately, these methods don't always guarantee success. If you're a contractor or a property flipper, the last thing you want is to face pet odor disclosure issues after selling a remodeled home where the smell of cat urine still lingers in the concrete floor. Save yourself the headache and potential liability by trusting P.O.R.S to effectively eliminate urine odors from your property. With our proven techniques, skilled technicians, and commitment to customer satisfaction, you can rest assured that the job will be done right the first time, leaving your property fresh and odor-free.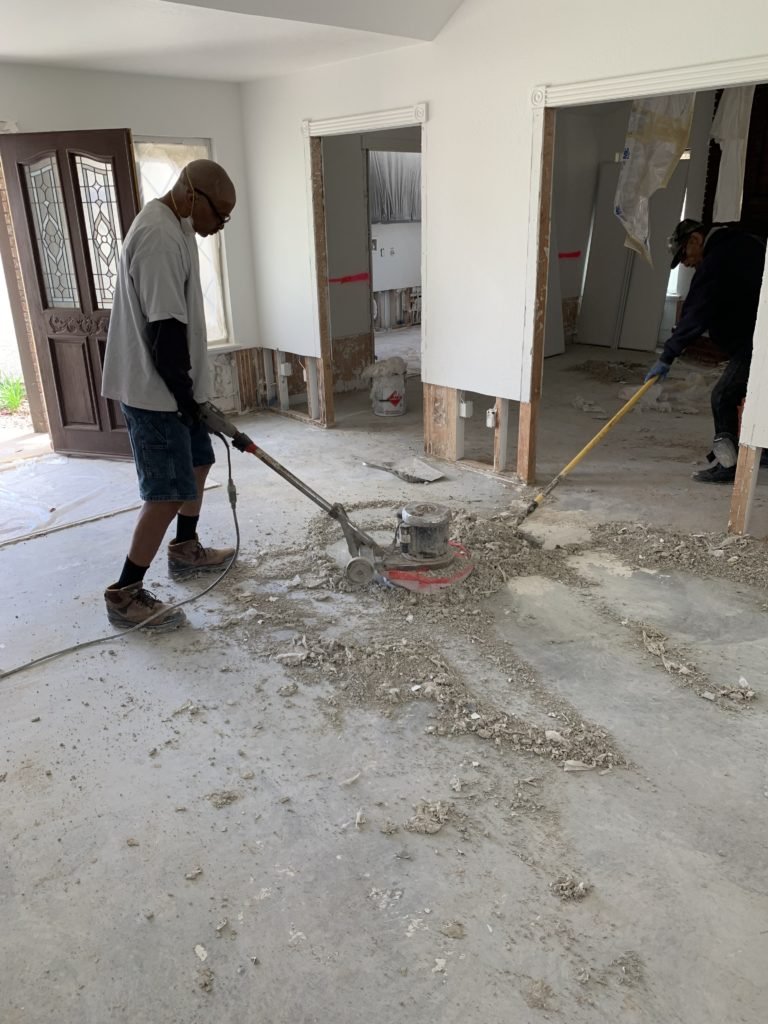 Do enzymes remove cat urine from concrete?
A question asked regularly is "Do enzymes remove cat urine from concrete" and which enzyme product is the best? Enzymes work best for maintenance on carpet and flooring as a daily cleaner; Although, We do not use any type of enzyme products to remove cat urine from concrete. The problem with enzymes eliminating severe cat urine from concrete is that it would take too long for the enzymes to penetrate deep enough below the concrete surface to reach urine that has had a head start of months & years is not likely to happen! Many enzyme products have deodorizers or perfumes that will quickly mask the smell of urine odor (temporarily). We Guarantee 100% odor removal! Our clients want the assurance of not smelling any odor after installing their new carpet or wood flooring.
At P.O.R.S, we often encounter clients asking whether enzymes can effectively remove cat urine from concrete surfaces and which enzyme products are the best for this purpose. While enzyme-based cleaners are suitable for daily maintenance on carpets and flooring, they aren't ideal for removing severe cat urine odors from concrete. The main challenge with enzymes is that they take too long to penetrate deep below the concrete surface, where urine may have accumulated over months or even years. Furthermore, many enzyme products contain deodorizers or perfumes that only mask the smell of urine temporarily, rather than eliminating it entirely.
P.O.R.S, guarantees 100% odor removal, providing our clients with the peace of mind they need when investing in new carpets or wood flooring. Our methods and expertise ensures that no lingering urine odors will spoil the fresh and clean environment of your property. Trust P.O.R.S for a thorough and lasting solution to your concrete urine odor problems.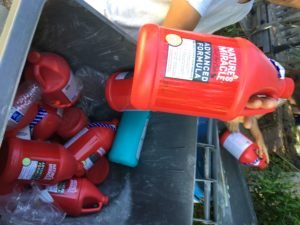 We get cat urine odor out of concrete when other products or services fail!
At P.O.R.S, we pride ourselves on our ability to tackle even the most stubborn cat urine odor problems in concrete when other products or services have fallen short. Our technicians are equipped with the knowledge, experience, and cutting-edge tools necessary to handle a wide range of odor issues. You can rely on P.O.R.S to effectively eliminate cat urine odor from concrete surfaces or cement patios, regardless of the severity of the problem or the number of unsuccessful attempts made previously. Trust our team to provide a comprehensive and lasting solution, ensuring that your living space is fresh, clean, and free from unpleasant odors.
have a proven track record to remove any amount of dog or cat urine smell from concrete. We have a 5 year guarantee urine odor removal and have never failed to fully satisfy even our most odor sensitive clients.
We Cover a large Service Area To Remove Cat Urine Smell From Concrete. besides Los Angele we service San Diego, San Jose, San Francisco, Fresno, Long Beach, Sacramento & Oakland California.
Based in Los Angeles we service also provide service outside our local service area. We can usually dispatch a crew in 24-48 hours as long as we are not completely booked. We provide service to virtually all cities in both Northern & Southern California.
Call Now! 877-386-3677
CALIFORNIA CONCRETE URINE ODOR SEALER SERVICE

CAT URINE SMELL REMOVAL FROM CONCRETE

REMOVE DOG URINE SMELL FROM CONCRETE

PET URINE SMELL REMOVAL CONCRETE

REMOVE ANIMAL URINE SMELL FROM CONCRETE